Hi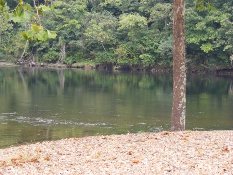 It's been Hot! Most of you have probably had this too, but the last 3 days have been back to normal with highs in the mid to upper 80's-low 90's and lows in the 60's and we've had a little rain. For some, though, the hot weather has been good. The water-parks, lake resorts and Marina's are teeming with business.

My favorite time of the year is fast approaching. It can't get much better than fall and Christmas in the Ozarks with the crisp air and fall festivals throughout the region. Hope you all can join us in the next few months.

Some news:

The latest word that I know is that Andy Williams is doing well and is still planning on performing in the fall and Christmas season. He is celebrating his 75th year in show business for several weeks before the Christmas show begins on November 1st. A host of big name stars from the past & present are committed for performances with Andy in September and October. These include: Debbie Reynolds: September 10-15, Frankie Avalon: September 17-22, Jack Jones: September 24-29, The Osmonds: October 1-6, Pat & Debby Boone: October 8-13, Ray Stevens: October 15-20 and Clint Black: October 22-24.

Most of Branson was back in business within a few weeks of the February 29 tornado but a few were hit particularly hard and getting back in business has been a long process. The Hilton downtown has announced that they will be open September 1. The Branson Auto Museum has been bulldozed but has plans on rebuilding this fall in a new and bigger building at the same location. The Branson Heights Shopping Center has been demolished and rebuilding information is not available at this time. Most all of the businesses have relocated to other facilities in the area. Shoney's and Jubilee Market are also on schedule to rebuild.

The Branson Variety Theater, host of the Broadway style shows "Christmas in Hollywood", "Hooray for Hollywood", "Shake, Rattle & Roll", and "The 12 Irish Tenors" were hoping to open in September but have had to postpone opening date to November 1, 2012.

The Branson Mall Theater is out for the season and no final word about re-opening. All the other theaters have been operating for most of the season.

A few other locations have been torn down and rebuilding plans are not yet known. The following motels have been demolished and/or are in the process of rebuilding: Blue Bayou Inn, Leisure Country Inn, Ria Motor Inn, Hall of Fame Motel (partially open), Melody Lane Inn, Riverboat Inn, Holiday Inn Express behind Shoney's (I believe will open soon), JR's Motor Inn and Ozark Mountain Inn.

The "Price is Right Live", a live stage version of the TV show is now open at the Welk Theater on Hwy 165. Bob Goen, is the celebrity host for the 8 PM show for the rest of 2012. And yes, big prizes are a part of the show.

Silver Dollar City unveiled a new $10 million wooden roller coaster. They have been building and hiding it the best they could but the 10 story structure is getting too big to hide so they announced it this past week. Opening is set for the Spring of 2013. The ride features the World's steepest drop and is the 2nd fastest wood coaster. The new coaster, called Outlaw Run will have 3 inversions which include a double barrel roll. "A technological advance on a wooden coaster? Until this, non-existent," says Duane Marden who runs the Roller coaster Database, a website that tracks coasters around the world.

The Tri-lakes Center is being sold and some of the scheduled performances will not occur this fall. We will try to update our pages soon.

The Grand Palace is up for sale, so if you have a few million, they'd like to talk to you. This is a prime location and the darkness is becoming eerie. Someone needs to light up that part of the Strip.

Road Trips & Day Trips:

This website will continue to try to keep up with all that is happening in Branson in the coming months but we will begin our focus on the road-trip part of our name. If you love the road and like to get out and take some day-trips, scenic trips and of course the road-trip to Branson, then we hope you will be interested in some of the road plans that we have.

Branson is likely the reason most of you check this website and the Branson area will always be a highlighted purpose. This is a wonderful vacation home and a perfect place to make as your base for vacation fun. But there is more to the Ozarks that we want to share.

The Ozarks is a very large region that stretches from St.Louis and central Missouri all the way into Arkansas and parts of Oklahoma. At least for now we can't give this whole area a detailed review, but we are going to touch on areas that might be unknown to most of you but will be a great find in your travels.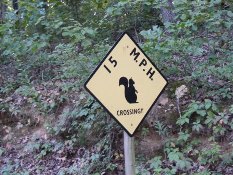 Some of our plans:

We hope to visit the great little mountain town of Mountain View, AR where Bluegrass and Folk music are a way of life and played around the town courtsquare most of the year. Get up early and enjoy the cool Ozark Mountain air as you drive to this mountain music mecca.

We also plan a day trip through Ozark County and the old mills that were the center of mountain life a hundred years ago. And if you're coming from the northeast or east, maybe a side trip through the Ozark Heritage region on your way to Branson. Enjoy beautiful rivers and streams and quaint Ozark Mountain towns that will offer every chance for total relaxation on your trip to Branson.

And everyone, on some trip to Branson needs to take the time to visit Eureka Springs, AR and the area around what they call "Little Switzerland". If you haven't been there you will want to see it.

We will also take numerous scenic drives through the Ozarks, many of which will be perfect cool morning jaunts that will get you back to Branson for a nap before dinner and a show.

A day trip up to Springfield offers a load of possible things to do. The Original "Bass Pro Shop" is a must see even if you aren't an outdoor sports person. This is definitely a unique store and the most popular tourist attraction in the State of Missouri. Other choices in the Springfield area include Fantastic Caverns, Wilson Creek Battlefield (Civil War), Dickerson Park Zoo, Wild Animal Safari drive thru animal park, Missouri Sports Hall of Fame, the History Museum, Downtown Springfield and the arts community, and the St. Louis Cardinals Double A affiliate Springfield Cardinals that play in absolutely one of the best minor league parks in America.

Just south of Springfield is Smallin Cave in Ozark. The history of the cave is fascinating and was first written about in Henry Rowe Schoolcraft's journal in 1818. Take the CC/J exit off Hwy 65, go east past Lambert's Café. Road J becomes NN past the 2nd stoplight and just follow the signs for a couple of miles. On your way back, you might want to stop and eat at Lambert's which is an attraction in itself.

And sometime we must do a page on parts of Route 66. The Mother Road in Missouri is close to I-44 most of the way from St. Louis through Rolla, Lebanon, Springfield and Joplin. If you haven't caught the Route 66 bug yet, then it's time to do so. A good part of the history of 20th century America is along that highway and is such an attraction that Route 66 clubs are not only in every state along the route but in countries throughout Europe, Asia and more. If you travel the Mother Road you'll likely meet up with caravans of foreign travelers that travel to America just to experience the Route 66 lore.

And, of course, we'll add to our Branson roadtrips in the next few months from cities such as Tulsa, St. Louis, Memphis, Dallas and more.

By the way, I would love some feedback about the road trip plans or anything else you may have to say about what you like or don't like. I will read them and will try to answer as many as possible.