Branson Resorts-Downtown
The Branson Resorts-Downtown are located on the shores of Lake Taneycomo. The area is rose colored on our area map.

The lake wraps around the south edge of Downtown then curves into a north-south direction. On the western shore is Branson Landing and the old downtown Branson with its unique shops, restaurants, theaters and lodging. On the south end of Branson Landing and Bass Pro Shop is a beautiful RV and camping area on the shores of the lake. The eastern shore is spotted with great fishing resorts and views of downtown Branson.
Along Business 65/76, which runs through center city, are several motels and a resort on Roark Creek. Crossing the old bridge provides access to the Branson Resorts-Downtown that sit on the eastern shore of the lake. As you cross the bridge, turn left on Hwy 76 East as it follows the lake turning north. The Highway veers east again in about a half mile where Lake Shore Drive begins in a northbound direction. The Branson Resorts-Downtown on this eastern shore are located in this area along and around Lake Shore Drive.

Since rates can change with the season or the day of the week we list all Branson Resorts-Downtown in category ranges instead of trying to show all rates. These ranges are based on their basic rooms during a normal season. However the rates may be higher or even lower depending on various factors. The ranges are a guide only and are noted by the name on each page.

The same category price range is used for Branson Resorts-Downtown as the motels and hotels. However, take into consideration that many resort prices are based on basic units that include kitchenettes and other amenities not found in many motel and hotel rooms


Economy range-$45 per night or less
Modest range–$45-$70 per night
Mid range–$71-$99 per night
Upscale range–$100 + per night
Luxury range-$150 + per night


A quiet resort close to entertainment, shopping and a host of activities makes for fun Branson vacations.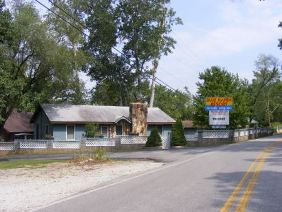 BLUE HAVEN RESORT
(Modest-Mid)1851 Lake Shore Drive
417-334-3917
Bluehavenresort.net


Property Amenities
• 2 boat docks/Boat slips /Boat Ramp
• 16 ft aluminum boat available free if you have a motor
• 15 hp electric start motor for rent
• Snack store with bait, tackle & permits
• Fishing dock
• Grills & Picnic Tables
• Wireless internet
Property Activities
• 2 outdoor pools
• 2 playgrounds/badminton/volleyball/basketball area
Room Types
• No pets
• Rates based on 2 people-fee for additional persons
• Reservations for less than 3 nights require small extra fee
• Peak season May 22-Sept 7
• Off Peak Sept 8-May 21
• Cabins with fully equipped kitchens
• 20 cabins on the bank of Lake Taneycomo (11 are a short walk away)
• 1-2 bedroom units with all linens
Room Amenities Available
• Stove/oven/refrigerator/microwave
• Pots, pans, dishes & silverware
• Cable TV


CLOUD NINE RESORT
(Modest-Mid)On lake Taneycomo
1575 Lake Shore Drive
417-334-6273


Property Amenities
• Covered Boat Dock
• BBQ Grills
Property Activities
• Outdoor Pool
• Playground/basketball court
Cabin Amenities Available
• Fully equipped kitchens
• Linens & towels provided
• Cabins have either picture window, deck or screened porch
• Cable TV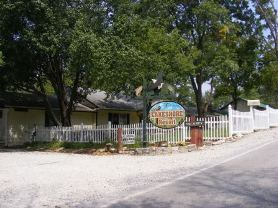 LAKESHORE RESORT AND CONFERENCE CENTER
(Modest-Mid)1773 Lakeshore Drive
417-334-6262
800-583-6101
lakeshoreresortbranson.com

Property Amenities
• Lighted covered deck/Boat rentals/Covered boat slip $8
• Fire Pit
• Fishing pier/Bait, tackle and permits
Property Services
• Conference center
Property Activities
• Outdoor Pool
• Playground/basketball/volleyball
Cottage Types
• All non smoking units
• 1-2 BR, Deluxe, Premium & Luxury Cottages, Lake Front, Rose Suite
• Off season rates available/Family reunion packages
Room Amenities Available
• Clean beyond AAA standards
• Fireplaces available
• Jacuzzi rooms available
• Full Kitchens/Decks



ROARK VACATION RESORT
(Modest-Mid)401 S. Business 65-Downtown
417-334-3196
roarkresort.com

Property Amenities
• Health Club/Exercise Equipment
• Elevators
• Grocery store nearby
• Laundry
• Hospital nearby
• Short walk to Downtown & Branson Landing
• Lake and activities nearby
Property Activities
• Indoor & Outdoor Pool/Kiddie Pool
• Saunas/tanning beds
• Weekly activities
Condo Types-No Pets-No smoking inside units
• Call for Pricing
• 1-2 BR
Room Amenities Available
• Whirlpool/Hot Tub
• Handicapped Units
• Cable TV
• Partial Kitchen



TANEYCOMO LAKEFRONT RESORT
(Modest-Mid)365 Valencia Rd
417-334-7375
800-949-9975
taneycomoresort.com


Property Amenities
• Lighted private dock with deck for fishing/Boat slips/Boat launch
• Wireless internet
• Coin operated Laundry
• Snack shop with Bait, Tackle, Fishing license, maps & snacks
• Picnic tables & BBQ Grills by the Lake
• Walking trails
Property Activities
• Outdoor pool with deck
• Trout fishing
Room Types-Pet Friendly
• Cable TV
• Peak season May 15-Sept 15/Off Peak-Sept 15-May 14
• Lake front Kitchenettes
• Condo Unit with King Bed bedrooms, 2 bath, Kitchens
• Queen Units (no cooking units), mini fridge
Campground
• Stay 6 nights and the 7th is free
• Monthly & Yearly rates available
• Full hook-ups/Wireless Internet/Cable TV
• 30 amp & 50 amp service
• Super clean bathrooms



TANGLEWOOD LODGE & RESORT
(Modest-Mid)403 Valencia Rd
417-334-1642
877-769-3075
tanglewoodlodge.com
Resort is across Lake Taneycomo from downtown Branson


Property Amenities
• Boat and Fishing dock/Boat Rental/Boat Ramp/Fishing Permits
• BBQ Grills/Lake side Picnic Tables
• Coin operated laundry
Property Activities
• Tennis court/Basketball Court
• Game Room
• Outdoor Pool
• Children's Playground
Room Types
• Standard unit-4 BR Units
Room Amenities Available
• Kitchenettes
• Cable TV
• Patio or sundeck



Branson Resorts-Downtown provides an unique experience for the traveler. Most offer the serenity and beauty of a lake resort yet are just across the lake from Branson Landing and the historic Branson downtown area. Main Street downtown becomes the famous Hwy 76 strip as you head west with all the activities and shows that Branson is known for.
If you are a fisherman these Branson Resorts-Downtown are likely what you're looking for. The lake is a cold water lake with superb trout fishing all year long. Branson Resorts-Downtown places you right in the middle of Branson Mo and its activities while giving you that fishing vacation and a Branson Resort you've been looking forward to.
If you seek to add a little golf to your pleasure, Holiday Hills Golf Resort is just minutes east on Hwy 76 or you can choose from a number of golf courses around the area. This resort is listed in Branson Resorts-Hollister and in Branson Resorts-Golf.
One more Branson Resort-Downtown that we want to include on this page is north of downtown on Hwy 65 in the eastern edge of the Branson North area (Blue on our area map) with shopping, shows and activities. Situated right off Branson Hills Parkway is Branson Hills Resort & Golf Club. The resort is adjacent to the Payne Stewart Golf Club.
Since this is the only Branson Resort in the Branson North area, we have chosen to include it with our Branson Resorts-Downtown.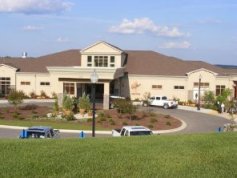 BRANSON HILLS RESORT AND GOLF CLUB
(Mid) 100 Payne Stewart Drive
417-337-2963-Golf Club
paynestewartgolfclub.com
bransonhillsdevelopment.com-rentals
800-500-8210
Branson North-pale blue on our area map
Branson Hills is included as part of the Branson Resorts-Downtown


Property Amenities
• Many Faces of Payne Bar & Grille
• Across from RecPlex with water Park
• Golf Clubhouse Restaurant
Property Services
• Real Estate- 866-417-9300
Property Activities
• Pool
• Championship Golf Course
• Fitness Center
• Tennis center
Condos & Villas
• No pets
• No Smoking in Villas or Condos
• 2-3 BR Condos
• 2-4 BR Villas
• Packages available
Amenities Available
• Porches or Patios (smoking allowed)
• Fully furnished kitchen/Washer & dryer/iron & ironing board
• Cable Flat Screen TV
• Living room

In case you want to know……………………………
The White river flows northward from its source in the Boston Mountains of Northwest Arkansas southeast of Fayetteville. Flowing north into Missouri, it then moves east looping south again into Arkansas and flowing into the Mississippi.
In the 19th century steamboats moved up the White River bringing supplies to the area. Lake Taneycomo was formed when Powersite Dam was built in 1913 at Forsyth, MO.
From 1913 till 1958 Lake Taneycomo was a warm water lake but that changed with the completion of Table Rock Dam which formed the new Table Rock Lake. At that time it started drawing its water from the lower depths of Table Rock. The 48 degree temperature near the dam creates the environment for Trout which Lake Taneycomo is known for.
Lake Taneycomo gets its name from the Taney County, MO and is one of 4 manmade lakes formed by damming the White River. The other lakes are Bull Shoals formed with the completion of Bull Shoals Dam in Arkansas in 1951, Table Rock formed with the completion of Table Rock Dam in 1958 and Beaver lake formed with the completion of Beaver Dam in 1964.