Branson West Motels


Branson West Motels are located in gold section of our area map. Branson West is the small town on the west side of Silver Dollar City and is a crossroads between Branson Mo attractions and the water sports and fishing on Table Rock Lake.

If your plans include exploring some Ozarks communities and spending time at Silver Dollar City this would be an economical and convenient location for your base.

Following Hwy 76 west from here will take you into the small lake community of Cape Fair. Good fishing awaits you here on the James River arm of Table Rock Lake.

If you're searching for some antique and Flea Market stores, a short trip north on Hwy 13 to Hwy 413 and into Reeds Springs will bring you to an array of small shops to whittle some hours away.

Reeds Springs is also the location of our long time favorite soft ice cream stop called Pop's Dari Dell. Pop's has been around for years and is a favorite of locals traveling to and from the lake. This was the main route to Springfield before the bypass was built a few years ago and you will still find people taking the old road so they can stop at Pop's and have an old fashion coney dog or ice cream cone.

Traveling south on Hwy 13 from Branson West takes you to a favorite lake town of Kimberling City and numerous lake access roads. Of course Branson West is also just a short drive to all the attractions and entertainment in Branson, Missouri.





Branson west Motels on Hwy 76

Three motels line the south side of Hwy 76 that are peaceful and quiet yet close to shopping and restaurants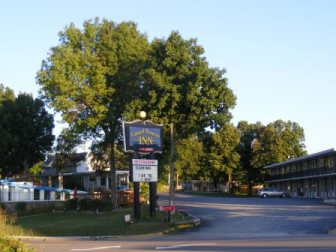 COLONIAL MOUNTAIN INN
(Economy)
10770 W. Hwy 76, Branson West
417-272-8414


Property Amenities
Laundry room / restaurant
Property Services
Copy & Fax service
Property Activities
Outdoor pool / Game room
Room Amenities Available
Cable TV / Crib / rollaway available / Pets allowed (fee)
LAKEVIEW INN
(Economy)
JCT Hwy 76 & Hwy 13, Branson West
417-272-8195 or 800-343-2769
Lakeviewinnbranson.com



Property Amenities
Next to Pizza Hut & McDonalds On Hwy 76 / WiFi internet service / Hot Breakfast / Meeting room / Guest Laundry / Nearby shopping & restaurants
Property Activities
Outdoor pool
Room Types
• no pets / Smoking & non smoking rooms/ Jan-Feb-closed , March-May-off peak, June-Dec-Peak / Children 11 and under stay free / Fee for for refrigerator / Discounts for AAA, Senior, AARP, SDC pass holders


Queen bed / Double queen beds / King beds / King suite with microwave, fridge, coffee pot & couch / Handicap rooms

Room Amenities AvailableSome rooms with refrigerators / WIFI internet service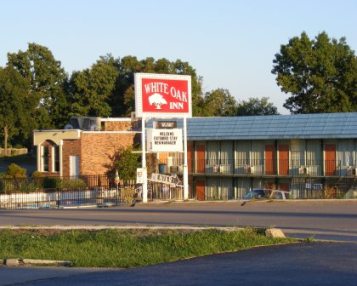 WHITE OAK INN
(Modest)
10802 W. Hwy 76, Branson West
417-272-8300



Property Amenities
Copy & fax for guests / Laundry room / $50 range
Property Activities
Outdoor pool
Room Amenities Available
Cable TV
Branson west Motels on Hwy 13

The Econolodge Motel is located on Business 13 just south of Hwy 76 on the west side of the road. You'll see it as you pass the entrance to Talking Rocks Caverns, another great place to enjoy some vacation time.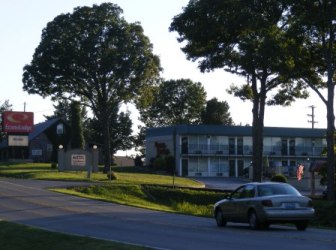 ECONOLODGE
(Modest)
17483 Hwy 13
417-272-3326
econolodge.com



Property Amenities
Deluxe continental breakfast / Picnic area and BBQ grills / Bus & truck parking / Exterior corridors
Property Activities
Outdoor pool / Basketball court
Business Services
Access to copy and fax services
Room Types
pet friendly (small dogs) / Smoking and non-smoking rooms / Rooms with whirlpools available / Rooms with refrigerator & microwave available
Room Amenities Available
Cable TV / In room coffee maker
Branson West Motels are close to a number of shopping areas that provide all the necessities and more for your vacation. Claybough Plaza is on the southeast corner of Hwy 76 and Business Hwy 13 and extends along both highways. A block north on Business 13 is WalMart Supercenter and Walgreens and a number of stores and restaurants line Highway 13 and Highway 76 many within walking distance of the Branson West motels.


Restaurants in the area close to the Branson west motels include Danna's BBQ & Burger Shop, Mexican restaurants, fast food and Pizza.


Branson West Motels make a nice home base for all your Branson and lake activities and maybe a day trip into the Ozark Mountains. Following any of the Ozark country roads will make a fascinating trip but Highway 76 West will wind through beautiful hills and curves through the Mark Twain National Forest making a great afternoon scenic trip.